Workplace Laundry Services Australia
Finding a reliable supplier of workplace laundry services can be difficult. Many workplaces use laundry services. Laundry rental can be provided for manufacturing, catering, restaurant, hotel, or corporate linen hire. No matter what workplace linen you need, we are here to help. Laundry Lineup works with the best laundries in Australia who can provide solutions for professional workplace linen cleaning services.
At this time, we understand the importance of finding a reliable, professional workplace laundry. Laundry Lineup is Australian owned and operated. Specifically, we only work with laundries who are compliant with the Australian laundry standards. You can rest assured you will always be in good hands. Quality processes ensure you receive hygienically clean, soft towels and high-quality linen services. Companies can simply deliver and pick or provide a laundry stocked onsite service to agree levels. Whatever your workplace or linen needs, Laundry Lineup has a solution for you.
Get started with a quote today.
The Importance of Outsourcing Laundry Services
Most importantly workplaces use linen differently. Above all, it's important that the laundry follows strict hygiene standards. The laundering process needs to account for this. Healthcare linen can be exposed to e.g., high bacterial counts. By comparison spas and massage workplaces can use flammable oils. Manufacturing garments may need high vis. It is important that the laundry have experience and understand your business needs. They need to provide a reliable delivery and pick up service. Laundries need to understand holding capacities, volume of product required and logistics timeframes. Accordingly linen suppliers need to understand food safety or infectious linen control. It's important that you partner with laundries that understand your specific needs. Laundries help businesses focus on their core business. Laundries reduce labour costs.
The Benefits of using Workplace Laundry Services
Furthermore, businesses today continue to outsource their linen and laundry needs to a selection of professional laundry services. Washing your workplace linen might seem simple but domestic washing machines may not clean it correctly. As a matter of fact, Laundry Lineup work with are experienced in processing linen for your business. Specifically, they are compliant with the Australian laundry standards. Subsequently, this ensures premium hygienically clean linen is provided to your workplace. Most importantly discuss with your laundry how they can improve your business.
Here are just 5 things you'll enjoy with your chosen supplier:
Staff Efficiency. Firstly, outsourcing your cleaning needs, saves you time and resources increasing the efficiency of your team and business.
Cost Saving. reduction in linen expenditure and resources. Laundries have production efficiencies and technology. They can provide this service more cost effectively than an in-house service. You can assess the cost of laundering onsite using the LAA cost tool.
Superior Quality. Experience and expertise mean a professional supplier will achieve and provide high-quality products and results.
Reliable supply all year round. A laundry provides you with linen all year round. You won't have to store stock in low periods or run out during peak periods.
Convenience. Finally have access to what you need, when you need it. You won't to worry about staff shortages, supply and purchasing.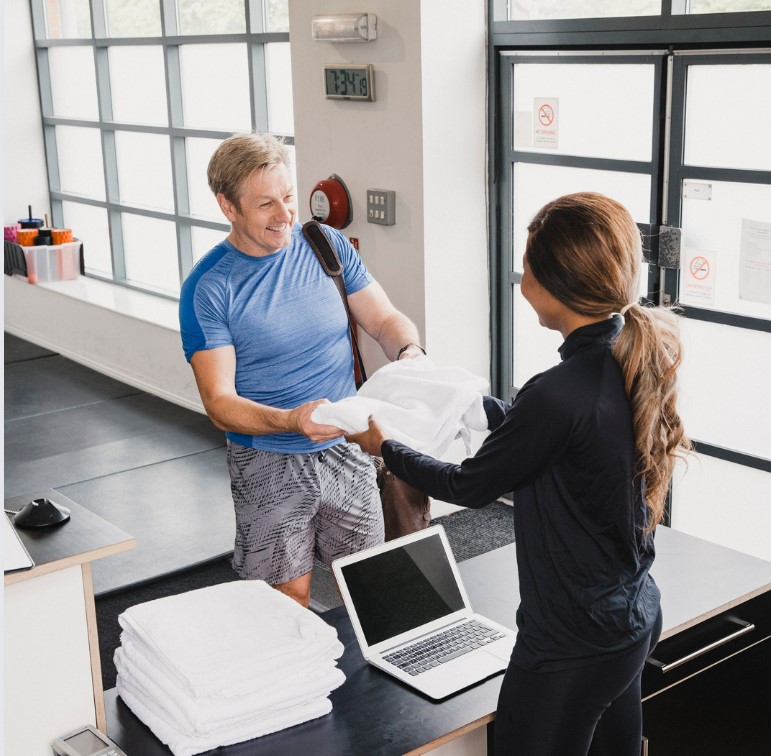 For more information on how to get started, email us at [email protected] or phone our friendly team on 1300 LINEUP (1300 546 387).